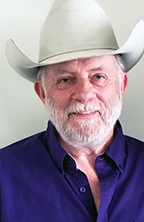 MISSION:
To improve the welfare of horses through education of owners, trainers, grooms and the general public in selection, care and handling of their horses



Welcome to
Purple Power Equine Services'
website.
We provide services designed to help you enjoy and profit from your equine endeavors. From classes and private lessons on horse care and training to professional photogrraphs and videos of you and your favorite horse, to acquiring racehorse prospects and getting their pictures taken in a winner's circle, we help you participate as much or as little as you desire. Take advantage of our unique combination of knowledge, experience and enthusiasm and enjoy a profitable equine experience
.

(When I was training I prepared a newletter regularly for all of my clients. My "comments" were including in a column called Behind the Barn Door. With all that is going on in racing I've decided that I am going to include my two-cents worth. Sometimes my comments will only take this space. Other times I'll link to a full pdf document with this area providing a synopsis. So, What's going on Behind the Barn Door? )






If you would like to be on my e-mail list to be notified of upcoming classes, SIGN UP BY CLICKING HERE.
Colonial Downs and Virginia HBPA are hosting Trainer Continuing Education programs in August. August 6 will be an informative session on Equine herpes virus. August 15 I will be conducting two one-hour CE programs, the first on Recent research regarding bone development in racehorses and some pros and cons of bandaging racehorses. The second will be on managing our "team". Employee regulations and relations are changing and our industry needs to make some changes to keep up. IF you are interested email me for more information.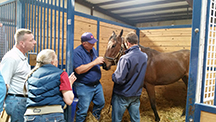 Owner Care and Handling Workshops continues to be suspended but online version will be available in 2021. In these workshops I discuss Behavior and Handling; Height, Weight and Body Condition Scores (especially useful for retired racehorse owners); Horse's Foot and foot care including safe methods of picking up and cleaning your horse's feet. Colic is the number one killer of horses so we discuss Hay, Feeding and Digestive System Anatomy with applications to feeding horses. In addition to those subjects, participants are introduced to bandaging, tack & equipment and will get hands on opportunity to halter, walk in shedrow and do a basic grooming on a Thoroughbred. If you have a group of owners and would like to discuss a private class for you or your group. EMAIL ME with your interest and we will discuss arrangements once we get this curve flattened. Until then, stay alert, follow protocols and be healthy.

TOBA, KEEP, AQHA and State Breed Association members get a discount on tuition, so make sure you sign up or renew your membership in those organizations.



For more information and to see a tentative workshop outline, CLICK HERE



Writing. I'm continuing to "write that book". Events of January 2020 have moved me into writing mode and I expect to complete my first book's rough draft by mid summer. r. You can follow my progress by reading "exerpts" plus other ramblings by following me on Medium. CLICK HERE to go there now and get started.


If you are interested in becoming a Rachorse Trainer or Assistant Trainer and cannot attend a Racehorse Owner & Trainer Prep Class, you can purchase the Prep Class materials by CLICKING HERE
---
CONTACT INFORMATION:

C. Reid McLellan, PhD
Ruston, Louisiana 71270
@creidmac on twitter
C. Reid McLellan on Facebook
fb.me/purplecowboyanddoc video cast M-W-F

Telephone:
318-224-1347
CLICK HERE TO EMAIL REID