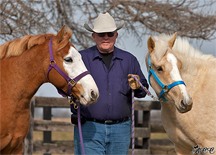 MISSION: To improve the welfare of horses through education of owners, trainers, grooms and the general public in selection, care and handling of their horses




Welcome to

Purple Power Equine Services'

website.

We provide services designed to help you enjoy and profit from your equine endeavors. From classes and private lessons on horse care and training to professional photogrraphs and videos of you and your favorite horse, to acquiring racehorse prospects and getting their pictures taken in a winner's circle, we help you participate as much or as little as you desire. Take advantage of our unique combination of knowledge, experience and enthusiasm and enjoy a profitable equine experience

.




---

Trainers' Exam Prep Class in Lexington, KY November 16-18. Final 3 days of Keeneland Breeding Stock Sale.
For class outline and to sign up for this Trainers' Exam Prep Class, CLICK HERE.
April 16-20, 2018 - Basic Horse Handling & Care 099 (Basic Grooming 099) at Magdalena Farms, Lexington, KY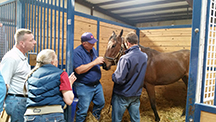 Want to work with horses? This workforce preparation class will provide the basic horse handling and care knowledge and skills you will need to work safetly around equine athletes. Learn tterminology and skills required for entry level worker positon in the equine industry, with specific emphasis on racehorses. Participants that complete this course and pass evaluations on Friday are virtually assured of being offered a job. This is also a good class for individual horse owners and those wishing to become horse owners, particularly owners working with retired racehorses. (October 16-20, 2017 class was postponed. This Spring class is scheduled and another one may be scheduled before that.)



Later in 2017

1. Mid-Atlantic (Laruel Park) proposal will be made in October.

2. Writing. I'm "writing that book". Well, it's underway. And you can follow it's progress by reading "exerpts" plus other ramblings by following me on Medium. CLICK HERE to go there now and get started.




TRAINERS' EXAM PREP and PHILOSOPHY & METHODS OF TRAINING

CLICK HERE for class outline and other general information about the Trainers' Exam Prep Class and to add your name to our email list to be notified when other classes are scheduled
If you are interested in becoming a Rachorse Trainer or Assistant Trainer and cannot attend a Trainers' Exam Prep Classes you can purchase the Prep Class materials by CLICKING HERE
---
CONTACT INFORMATION:

C. Reid McLellan, PhD
Stanford, KY 40484
@creidmac on twitter
C. Reid McLellan on Facebook

Telephone:
859-321-4377
CLICK HERE TO EMAIL REID