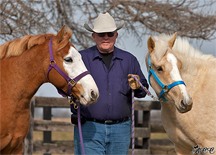 MISSION: To improve the welfare of horses through education of owners, trainers, grooms and the general public in selection, care and handling of their horses




Welcome to

Purple Power Equine Services'

website.

We provide services designed to help you enjoy and profit from your equine endeavors. From classes and private lessons on horse care and training to professional photogrraphs and videos of you and your favorite horse, to acquiring racehorse prospects and getting their pictures taken in a winner's circle, we help you participate as much or as little as you desire. Take advantage of our unique combination of knowledge, experience and enthusiasm and enjoy a profitable equine experience

.






Trainers' Exam Prep Class in Lexington, Kentucky November 16-18.
Final TExP class of 2018 held in the Keeneland Track Kitchen conference room successfully concluded on Sunday the 18th. Six participants engaged in interesting conversation, asked good questions and made new friends. I'm looking forward to the 2019 Trainers' Exam Prep Class schedule. First offering will be in South Florida in February followed by the 18th Lone Star Park TExP the first of April. Exact dates will be forthcoming once Florida HBPA confirms their dates for their Groom Elite classes. If you would like to be on the TExP email list to be notified when a TExP is scheduled, EMAIL ME by clicking HERE.



Owner Groom Elite Workshops will also be scheduled in 2019. This class covers
materials covered in Basic Grooming 099 and Groom Elite 101. Horse Behavior and Handling, Height, Weight Body Condition Scoring (especially useful for retired racehorse owners), Front & rear leg bones; Common injuries; Foot and foot care; Hay, Feeding and Digestive System Anatomy; Health Check, colic and laminitis. In addition to those subjects, participants are introduced to bandaging, tack, equipment and will get hands on opportunity to tack a racehorse with exercise tack. In 2019 OGE workshops will be scheduled in South Florida, Kentucky, Mid-Atlantic area and California. If you have group of owners and woujld like to discuss a private class for your group. EMAIL ME with your interest and we will see if such a class can be arranged.

TOBA and KEEP members get a $25 discount on tuition, so make sure you sign up or renew your membership in those organizations.



For more information and to see a tentative workshop outline, CLICK HERE



Groom Elite 101, 201 will be held at Gulfstream Park beginning January 23 (dates still tentative as of November 23, waiting confirmation from Florida HBPA). Classes will be held Mondays and Tuesdays from Noon until 3:00 PM except for Holiday Mondays on which GP has live racing. Official dates will be posted when confirmed.
Writing. I'm continuing to "write that book". Events of January 2018 suggested that I complete this book sooner rather than later. You can follow my progress by reading "exerpts" plus other ramblings by following me on Medium. CLICK HERE to go there now and get started.



TRAINERS' EXAM PREP and PHILOSOPHY & METHODS OF TRAINING

CLICK HERE for class outline and other general information about the Trainers' Exam Prep Class and to add your name to our email list to be notified when other classes are scheduled
If you are interested in becoming a Rachorse Trainer or Assistant Trainer and cannot attend a Trainers' Exam Prep Classes you can purchase the Prep Class materials by CLICKING HERE
---
CONTACT INFORMATION:

C. Reid McLellan, PhD
Stanford, KY 40484
@creidmac on twitter
C. Reid McLellan on Facebook

Telephone:
859-321-4377
CLICK HERE TO EMAIL REID